El Salvador offers cheap and clean energy for Bitcoin mining
Excess power with power plants could be diverted for Bitcoin mining
Bill to male Bitcoin a legal tender passed in El Salvador legislature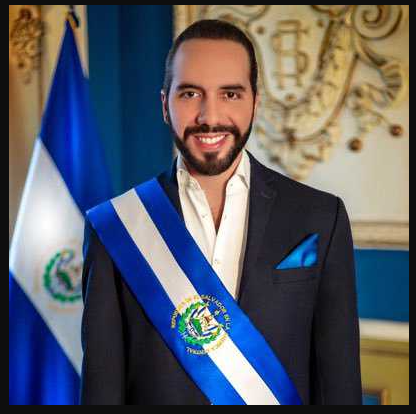 Bitcoin mining is an energy-intensive process. Of late, several skeptics of Bitcoin and cryptocurrency have been advocating against bitcoin mining because of its high energy demands, which will harm the environment.
El Salvador President Nayib Bukele is in high gear to make his country the Mecca of bitcoin mining. The volcano-powered bitcoin mining idea was first mooted on Twitter, but Bukele wants to turn it into a reality.
Geo Thermal energy resources to be used for Bitcoin Mining
With concerns on the environmental impact of Bitcoin mining, geothermal power sources are abundant in El Salvador, and President Bukele wants to offer these power sources for mining activities of cryptocurrencies. The Geothermal power sources are clean and environmentally friendly and will also give a big boost to the El Salvador economy.
Fastracking El Salvador's bitcoin detour
El Salvador president Nayib Bukele wants to Fastrack his nation's bitcoin detour. The urgency for the project can be gauged by the fact that it took just 14 hours to pass a bill to make Bitcoin the legal tender in the Central American nation. The President has asked El Salvador's geothermal company, LaGeo, to let the power-hungry bitcoin miners plug into the untapped geothermal resources of the country. If the process gets through, it will be highly profitable for the state-run geothermal plants facing a crisis due to underutilized power capacities.
Smooth sailing through the legislature of bill to make Bitcoin legal tender
In a tweet, the 39-year-old President, who is often labeled as authoritarian, has revealed that he has instructed LaGeoSV (state-owned geothermal electric company) to offer the cent percent clean, renewable, and cheap energy produced from El Salvador's volcanoes. Allowing bitcoin as a legal tender and a pledge to support $150 million buying its citizens' unwanted coins are two unprecedented events of 2021. President Bukele's party dominates the assembly of El Salvador, and the bill to approve Bitcoin as a legal tender sailed through the legislature of the nation.
President Bukele was on Twitter Spaces chat hosted by bitcoin gadfly Nic Carter late Tuesday night, and he said that he is not thinking of bitcoin mining but how to promote mining in the good sense. El Salvador has vast geothermal resources, and there is a network of power plants that produce power far above the demand. This power which otherwise will go to waste will be utilized by the bitcoin miners. It is an opportunity that is waiting to be tapped.
President Bukele said that if someone wants cheap, clean, and renewable energy, why not make arrangements to give it to them. The speed by which the bill to make cryptocurrency legal in El Salvador demonstrates the absolute control which Bukele has on power. It also points that El Salvador is on a path of economic development, and the bitcoin fling will be just another step in this direction.
El Salvador became the first nation in the world to adopt bitcoin as the legal tender. In a report by Bank of America, the bitcoin mining industry produces carbon dioxide emissions of 60 million tons. It is equal to the emissions from 9 million cars. With its vast untapped geothermal energy sources, El Salvador will be an attractive option for bitcoin miners. The energy source will be clean, renewable and will not lead to any ecological damage.
We are sorry that this post was not useful for you!
Let us improve this post!
Tell us how we can improve this post?